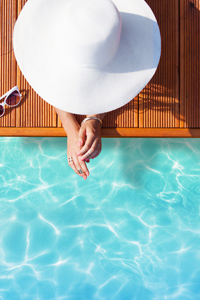 Have we become a nation comfortable with debt?
Almost one third of retired people were still carrying debt at the point they gave up full-time work according to research[1] from YouGov and Old Mutual Wealth. The findings showed that the average amount of debt held at the point of retirement is £34,500; however, 19% of people had debts of over £50,000, and almost one in ten had debts of over £100,000.
Mortgage debt is most common, with 21% of people still owing money on their house when they retire. 14% owe money on credit or store cards, whilst 6% have unsecured loans.
Pension reforms
The pension reforms that came into force in April 2015 provided savers with greater flexibility in how they accessed their pensions. The average amount withdrawn in cash from pension funds by retirees since the reforms is £28,000, with 19% of retirees using some of that money to pay off debt.However, 58% of those who had debt at the point of retirement are still in debt now; 30% still have mortgage debt, and 28% still owe money on credit
or store cards.
The probability of carrying debt into retirement may come as a surprise to those approaching retirement now, as only around 17% expect to owe money when they decide to retire. Those who do expect to have debt at retirement anticipate the amount to be around £33,500, but only 9% expect to owe money on their house.Harsh reality
It seems that we have become a nation comfortable with debt, and this follows many people into retirement. Though most people would hope to be releasing themselves from the shackles of debt before they retire, particularly the debt attached to their home, this new data shows the harsh reality that many will not be able to release themselves from those ties immediately, as levels of debt are higher than they perhaps imagine.
The new pension rules do give people the option of using some, or all, of their pension savings to pay off debt. However, the amounts being withdrawn are not enough to cover the average that is owed, and there could be a detrimental effect on the amount of longer-term income available to these consumers. The research shows that debt planning is just as important as saving and investing in relation to how much income people will have in retirement.
INFORMATION IS BASED ON OUR CURRENT UNDERSTANDING OF TAXATION LEGISLATION AND REGULATIONS. ANY LEVELS AND BASES OF, AND RELIEFS FROM, TAXATION ARE SUBJECT TO CHANGE.
A PENSION IS A LONG-TERM INVESTMENT. THE FUND VALUE MAY FLUCTUATE AND CAN GO DOWN. YOUR EVENTUAL INCOME MAY DEPEND UPON THE SIZE OF THE FUND AT RETIREMENT, FUTURE INTEREST RATES AND TAX LEGISLATION.
Source data:
[1] All figures, unless otherwise stated, are from YouGov Plc. Total sample size was 1,649 adults. Fieldwork was undertaken from 15–18 May 2015. The survey was carried out online and the figures have been weighted.Content of the articles featured in this publication is for your general information and use only and is not intended to address your particular requirements or constitute a full and authoritative statement of the law. They should not be relied upon in their entirety and shall not be deemed to be, or constitute advice. Although endeavours have been made to provide accurate and timely information, there can be no guarantee that such information is accurate as of the date it is received or that it will continue to be accurate in the future. No individual or company should act upon such information without receiving appropriate professional advice after a thorough examination of their particular situation. We cannot accept responsibility for any loss as a result of acts or omissions taken in respect of any articles.For more information please visit www.goldminemedia.co.uk