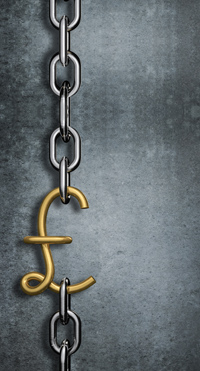 New possibilities in retirement, and the options available to you
The recent pension freedoms have opened up new possibilities in retirement, allowing more of today's recent retirees to enjoy the sixty-something socialite lifestyle. Retirement can be one of the most liberating and exciting life stages, but to get the most freedom and enjoyment out of retirement, it is crucial for people to consider their finances and plan ahead.
Pension reforms provide a good opportunity
The pension reforms provide a good opportunity for people to really think about and evaluate their future finances, and the options available to them. New retirees are embracing their retirement with a whirlwind of socialising, activity and travel on a par with those in their twenties.
New research from Standard Life reveals that 94% of recently retired adults don't feel like they fit the image of a stereotypical pensioner. Freedom (62%) and enjoyment (52%) are the most popular descriptions used by retirees to describe the first year of their retirement, so it's no surprise that this generation are every bit as lively as people in their twenties.
Both age groups do something 'active'
On average, both age groups do something 'active', such as sports or exercise, between three and four times a week, and more than one in six retirees (17%) do something active every day compared to around one in nine (12%) of those in their twenties.
As for how social circles compare, retirees have just as many close friends as twenty-somethings – between five and six on average. 12% of the older generation have more than ten close friends – more than the 10% of twenty-somethings.
Widening social circles to meet new people
While the rise of social media means young people are able to keep in closer contact with their friends easily, 89% of retirees say they speak to their close friends at least once a month – a similar figure to those in their twenties (96%). And today's retirees are also feeling confident widening their social circle to meet new people, with one in ten admitting they have tried online dating, and 12% of these meeting up with someone they met online for romance or friendship.
The research also revealed that most retirees (75%) like to go out to a social engagement or to eat at least once a week. Many enjoy a drink or two (69%), and amongst those who do drink, they do so on average three or four days a week, compared to twice a week for the younger generation.
The most popular activities people take up during their first year of retirement are:
Plan more holidays and go travelling (58%)
Spend more quality time doing things with family and friends (48%)
Do more exercise and sport (23%)
Take up voluntary work (23%)
Start a new hobby (22%)
Planning ahead
To fund this active and social lifestyle later in life, planning ahead enabled them to worry less about their financial situation, with over three quarters (77%) having an additional income alongside the State Pension. Over half (54%) were comfortable with their financial situation as they entered retirement, with a further 32% considering their finances as under control.Source:
All figures are from Opinium. Total sample size for the survey was 1,034 retirees and 1,022 young people aged 20–29. Fieldwork was undertaken in June 2015. The surveys were carried out online. The figures have been weighted and are representative of all GB adults (aged 18+).
INFORMATION IS BASED ON OUR CURRENT UNDERSTANDING OF TAXATION LEGISLATION AND REGULATIONS. ANY LEVELS AND BASES OF, AND RELIEFS FROM, TAXATION ARE SUBJECT TO CHANGE.
A PENSION IS A LONG-TERM INVESTMENT. THE FUND VALUE MAY FLUCTUATE AND CAN GO DOWN. YOUR EVENTUAL INCOME MAY DEPEND UPON THE SIZE OF THE FUND AT RETIREMENT, FUTURE INTEREST RATES AND TAX LEGISLATION.Content of the articles featured in this publication is for your general information and use only and is not intended to address your particular requirements or constitute a full and authoritative statement of the law. They should not be relied upon in their entirety and shall not be deemed to be, or constitute advice. Although endeavours have been made to provide accurate and timely information, there can be no guarantee that such information is accurate as of the date it is received or that it will continue to be accurate in the future. No individual or company should act upon such information without receiving appropriate professional advice after a thorough examination of their particular situation. We cannot accept responsibility for any loss as a result of acts or omissions taken in respect of any articles.For more information please visit www.goldminemedia.co.uk