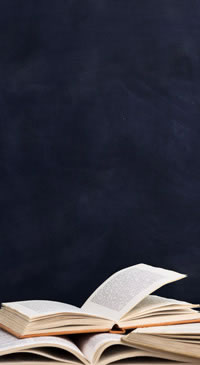 What could the new system mean to you?
From April this year, the notional 10% tax credit on dividends is to be abolished and will be replaced by a new tax-free Dividend Allowance. The Dividend Allowance means that you won't have to pay tax on the first £5,000 of your dividend income, no matter what non-dividend income you have.
The allowance is available to anyone who has dividend income, and headline rates of dividend tax are also changing.
Income tax will apply to any dividends received over £5,000 at the following rates:
7.5% on dividend income within the
basic rate band
32.5% on dividend income within the
higher rate band
38.1% on dividend income within the
additional rate band
This new system will mean that only those with significant dividend income will pay more tax. If you're an investor with modest income from shares, you'll see either a tax cut or no change in the amount of tax you owe.
Dividends received by pension funds that are currently exempt from tax, and dividends received on shares held in an Individual Savings Account (ISA), will continue to be tax-free.
From 6 April 2016, you have to apply the new headline rates on the amount of dividends you actually receive, where the income is over £5,000 (excluding any dividend income paid within an ISA).
The Dividend Allowance will not reduce your total income for tax purposes. However, it will mean that you don't have any tax to pay on the first £5,000 of dividend income you receive.
Dividends within your allowance will still count towards your basic or higher rate bands, and may therefore affect the rate of tax that you pay on dividends you receive in excess of the £5,000 allowance.
These are two examples of how the new Dividend Allowance works:
You don't need to pay any tax on dividends up to £5,000, no matter what other income you get. That first £5,000 is tax-free under the new rules.
Example 1 – You have a (non-dividend) income of £18,000, and receive dividends of £22,000 outside of an ISA
Tax you need to pay on the £22,000 dividend income:
The Dividend Allowance covers the first £5,000
The remaining £17,000 of dividends to be taxed at the new basic rate of 7.5%. This would need to be done through a tax return.
Had your other non-dividend income been £30,000, the tax due on the £17,000 dividend income would be made up of 7.5% for the amount within the basic rate band, and 32.5% on the balance.
Example 2 – You receive dividends of £600 from shares invested in an ISA
As is the case now, no tax is due on dividend income within an ISA, whatever rate of tax you pay.
Shareholding directors
If you're a company director who takes dividends instead of a salary, you should obtain professional financial advice to find out how you could be affected by the upcoming changes in the next tax year and what steps you can take to be as tax-efficient as possible.
Taking dividends may still be a good option, but there are other tax planning opportunities to explore, such as paying into a pension that might reduce the amount of tax you pay.
Content of the articles featured in this publication is for your general information and use only and is not intended to address your particular requirements or constitute a full and authoritative statement of the law. They should not be relied upon in their entirety and shall not be deemed to be, or constitute advice. Although endeavours have been made to provide accurate and timely information, there can be no guarantee that such information is accurate as of the date it is received or that it will continue to be accurate in the future. No individual or company should act upon such information without receiving appropriate professional advice after a thorough examination of their particular situation. We cannot accept responsibility for any loss as a result of acts or omissions taken in respect of any articles.For more information please visit www.goldminemedia.co.uk