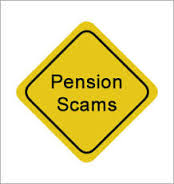 Pensioner scams
Financial fraudsters using reforms to target retirees
Changes to the pension rules are creating new opportunities for scams. Be cautious of anyone approaching you with advice on how to invest your pension. Almost one in ten pensioners has been targeted by financial fraudsters since their retirement.
A nationwide study by MetLife[1] shows that among retired people, 9% say they have been victims of financial scams or targeted by financial scammers since they stopped work. That rises to 14% among retired people in the South West.
Vishing scams
Recent reported frauds involving retired people have ranged from attempting to gain access to bank or savings accounts through so-called vishing scams, where people are tricked into handing over bank details and cards, to selling bogus investment and pension schemes.
The risk of fraud underlines the need for professional financial advice, especially as people retiring this year have greater pension freedoms enabling defined contribution pension savers aged 55 and over to take their funds as cash, subject only to tax rules. Beware of financial fraudsters who take advantage of these new options by tricking people into cashing in their pension and handing over their money for them to invest – you could lose some, if not all, of your pension savings, or end up with a large tax bill.
Warning signs
The Association of British Insurers in conjunction with The Pensions Advisory Service[2] has launched a campaign to help people avoid pension scams, including the warning signs and how fraudsters operate.
The table shows the picture across the country – retired people in the South West are the most likely to have been targeted by fraudsters.
Source data:
[1] Research conducted online between 2 and 15 January 2015 among a nationally representative sample of 1,006 retired people by independent market research firm Consumer Intelligence.
[2] https://www.pensionsadvisoryservice.org.uk/news/tpas/tpas-and-abi-launch-new-social-media-campaign-tacklingpension-scams
INFORMATION IS BASED ON OUR CURRENT UNDERSTANDING OF TAXATION LEGISLATION AND REGULATIONS. ANY LEVELS AND BASES OF, AND RELIEFS FROM, TAXATION ARE SUBJECT TO CHANGE.
A PENSION IS A LONG-TERM INVESTMENT. THE FUND VALUE MAY FLUCTUATE AND CAN GO DOWN. YOUR EVENTUAL INCOME MAY DEPEND UPON THE SIZE OF THE FUND AT RETIREMENT, FUTURE INTEREST RATES AND TAX LEGISLATION.
Content of the articles featured in this publication is for your general information and use only and is not intended to address your particular requirements or constitute a full and authoritative statement of the law. They should not be relied upon in their entirety and shall not be deemed to be, or constitute advice. Although endeavours have been made to provide accurate and timely information, there can be no guarantee that such information is accurate as of the date it is received or that it will continue to be accurate in the future. No individual or company should act upon such information without receiving appropriate professional advice after a thorough examination of their particular situation. We cannot accept responsibility for any loss as a result of acts or omissions taken in respect of any articles.For more information please visit www.goldminemedia.co.uk